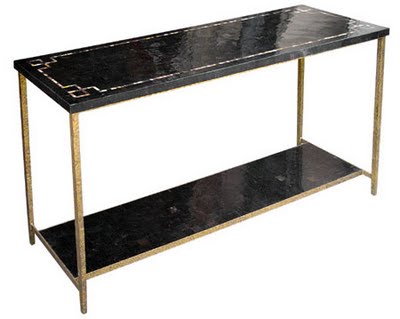 I am trying to "console" myself by finding a console table like this and painting it to mimic this sort of chic finish with the fabulous decorative border (which is actually inlay shell) I would faux-paint it to look like this. Love the finish, and the skinny gold legs, how it just adds a sophisticated sort of dressed up attitude.
I could see painting a tray or a chest or even a small box.
Do you enjoy finding things on your list and giving them new life?
To me it is like winning a "consolation prize!"