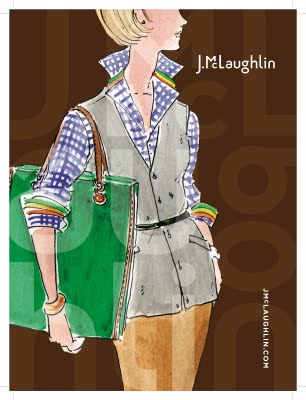 pve design illustration – for JMcLaughlin Fall Advertisement
"Collars up" ~ This fine gal is sporting a fun casual fall look – a shirt with the collars "popped' – a boyfriend vest in merino wool and a generous "Aken" tote constructed of wool felt billiard cloth. Grosgrain ribbon touches give a fun preppy accent to a gingham shirt. My illustration was in Quest Magazine for J.McLaughlin.
Do you wear your collars popped or not?