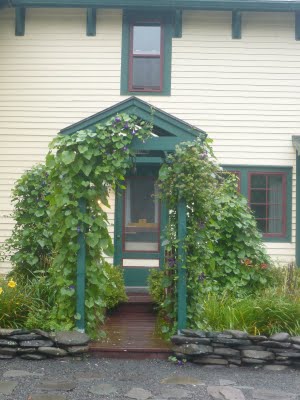 Imagine having a little place to go to for the most scrumptious fare and this charming entrance that will take your breath away as well as the medjool dates stuffed with gorgonzola and topped with bacon. Amy has provided many a fabulous "take-away" meal during ski season – as well as apres ski treats.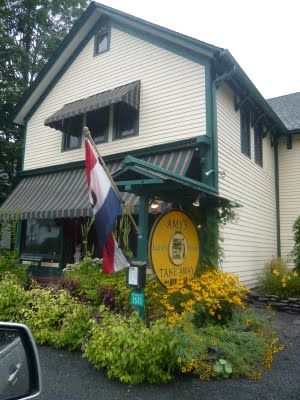 This is one of my favorite spots in the Catskills, "Amy's Take-away" – Amy prepares yummy cuisine with regard for the freshest local ingredients. She has a green thumb too and an infectious smile. We have become friends over the years. Running a small business is a ton of work and I am all for supporting those that are trying to do what they love and make a living. Amy is surely an inspiration to me!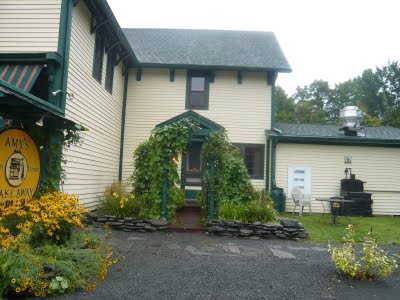 I love calling in an order and then anticipating her infusion of taste to everything she makes.

Can you see the old vintage stove outside and also on her signage? Inside her kitchen is spotless and her welcoming smile is full of joy. If you are ever in the area, please stop in or call ahead to reserve an order to take-away. I am happy to give you her number.