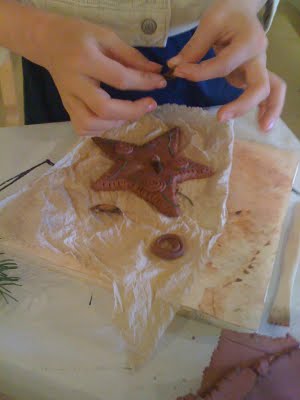 Look at these little hands of my daughter, lost in crafting at Wave Hill. She knew right away she wanted to make a "star" to hang on our tree. She knew she wanted to wear her corduroy jacket from several seasons ago, with her name that I embroidered on the back. ( No matter that it is a tad bit snug and the sleeves are now a fashionable 3/4 length.) This is a gal who knows exactly what she wants.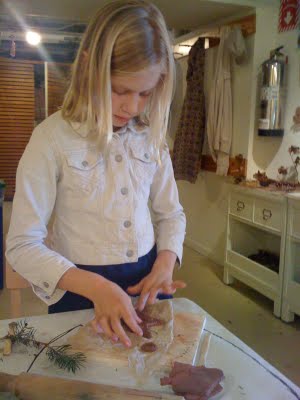 Look at that fierce determination and concentration.
That is what I love about art. I feel a certain focus when I create.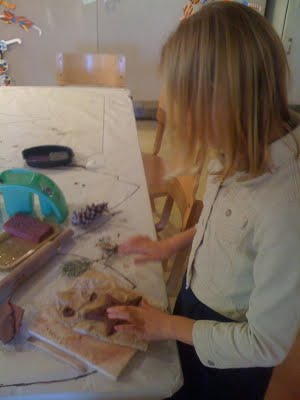 There were pine-cones and bits of nature to add to the project.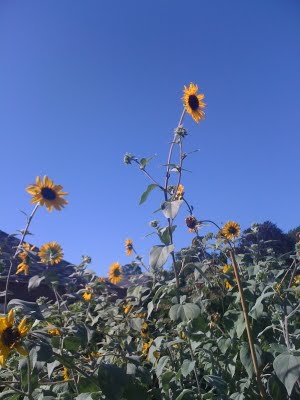 Even though she knew it was a glorious day outside, she still wanted to get lost in crafting.
On the way home, she asked for more clay so she could make something at home. She has already been one busy and very bright star with the clay her father bought her.
With a busy and exciting week behind me, I wanted to let my family know just how much they mean to me. I am full of gratitude for your patience and support when I spread myself too thin and get lost in my artwork.
Thank-you to my dear husband for braving the Back-to-School nights (2) this week and paltry dinners as I was a bit lost in my work. Thanks to each of you for coming out to support me at 2 venues this week. It sure feels good to have a little praise, and then to come home to such bright stars!