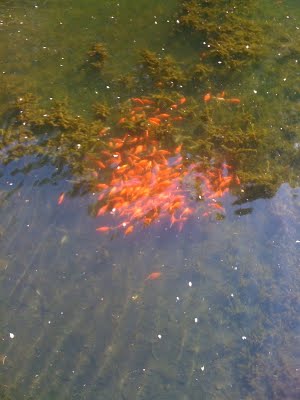 pve design photos of nature, on the grounds of the Newington Cropsey Museum
Nature and it's reflection provided a feast for the eyes as we crossed the foot bridge to the other side to see the art collection at Newington Cropsey titled "Reflective Nature"- a traveling exhibition of paintings ~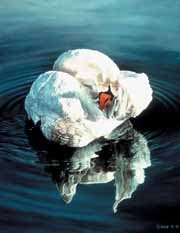 Painting by Fjelstad
(as well as fish and birds) from the
Leigh Yawkey Woodson
Museum located in Wausau, Wisconsin.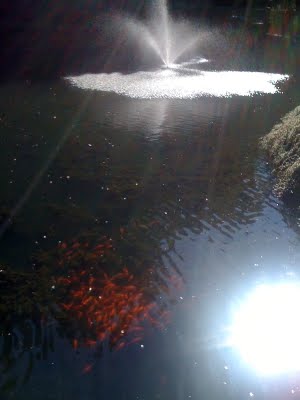 The fountain, the school of fish and the light of the day was utterly fabulous! The visual appeal and aesthetic appeal of water can be found in many interpretive challenges it presents to to artists from the continual movement, the glimmering surfaces that reflect light and the unpredictability of nature.
Here is the museum. What a spectacular work of Architecture inside and out.
The sheer magnitude of the size of the lanterns as well as the perfectly proportioned ivy thrilled me! I thought so many of you would love this!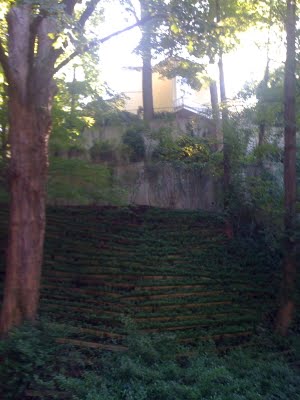 "Ever Rest" is perched above, situated amongst nature.
The Hudson River School of Music was all about respecting and reflecting nature.
I encourage each of you to visit Newington Cropsey Museum, located in Hastings-on-Hudson.
Thank-you Hudson River School Painters for all you inspire.