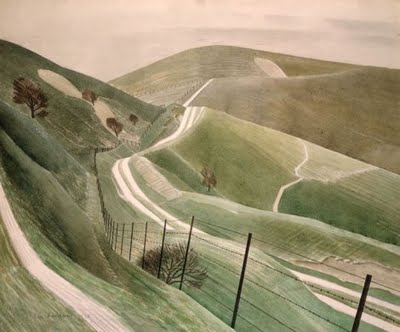 Watercolor "chalkpaths" – work of E.Ravilious, thanks to a Bloomsbury life for the intro.
Autumn conjures up images of quilts, stone walls, country fields and a plethora of patchwork.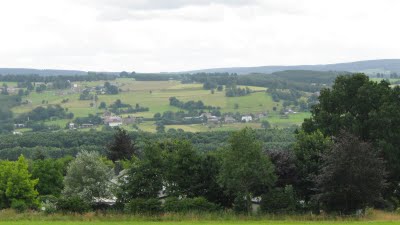 I have to dig a little deeper and find out exactly where this fascination of patchwork began.
Could it be my love for classic cozy things with an

Anthropologie

twist.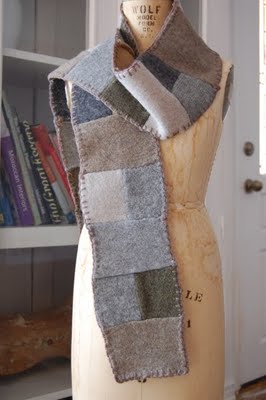 Suddenly, I want to make this patchy scarf from recycled thrift shop sweaters or sew some patches on my jeans…I love this look, how about you?
Am I the only one living in a patchy fog or is it me just trying to add a hipness to thy thrifty self? These would make wonderful gifts for the holidays.
It could be my farewell to Summer Madras and hello to a Fall Quilt that just went back on my bed for cooler nights to come.
Atlantis Home
blog a Mom with major cool, scarf and jeans from Atlantis