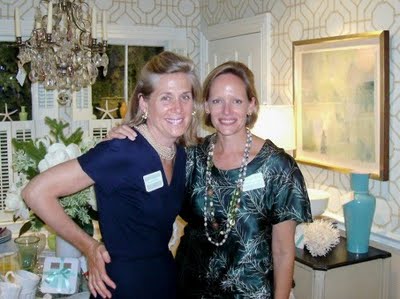 Fine Art Photographer Elizabeth Belliveau and Artist, Patricia van Essche "pve"
Sandra Morgan Interiors at home event
One of the most wonderful things about friendships is seeing what's next. A career in fashion was the perfect place to meld a love of art and design as well as inspiration to always look ahead for a fashionable life. After all, friends and family prove to be an incredible source of strength and constancy in a world that is always looking for the next new collection.
Last week, I had the great pleasure of being in wonderful company of my dear friend Elizabeth.
We met whilst working in Fashion and our career paths crossed twice, now, make that three times. After our life in fashion, we both chose to raise our families while never straying far from our love of design and the creativity that we honored in each other. We have provided each other with enthusiasm and encouragement and validity. I always admire Elizabeth's dedication to her work as well as her family. Our desire to be there for our families, yet long for a creative outlet as well as rewards has been a common thread of our friendship.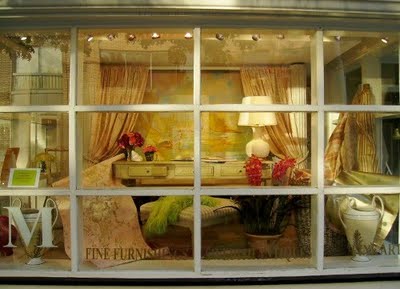 Sandra Morgan Interiors, outside looking in the shop window
She is the photographer who snapped the amazing shot of me in the upper right hand corner, (that so many of you comment on, time and again.) My artwork and her fine art photo images are on view at
Sandra Morgan Interiors.
Please take a moment to view Elizabeth's
wonderful site
and leave her a comment here to inspire her to start her very own blog! I will make sure that all your comments are sent to her. My fashion day friends are like that, supportive, encouraging as well as thoughtful. Do you have friends who have provided support and motivation along your quest?