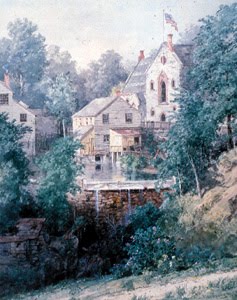 Hudson River School painter Jasper Cropsey, "Artist's residence" named "Ever Rest"
Sunday, I had the great pleasure of attending a reception at the "Newington Cropsey" Art Gallery which is open for special shows or by appointment.
It was a gorgeous day inside and out. I will post more this week.
Thank-you to Kathleen for the kind invitation.
photo of "Ever Rest"- Artist's Residence