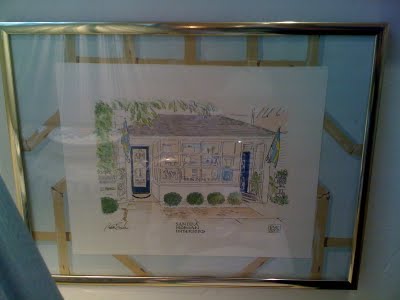 pve design, the sandra morgan shop cleverly framed on top of a fun wallpaper!
I will be there tonight from 6 to 9, sketching and socializing
and tempting to shop on the sly. (shh)
Plus my dear friend
Elizabeth
will be there too showing her stunning fine art photography.
(You know the gal behind my photograph at the easel)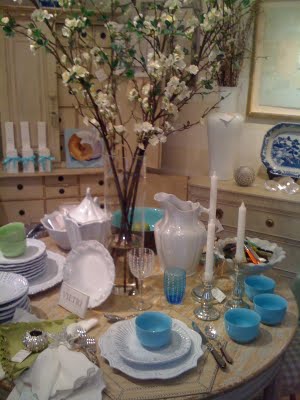 Lovely table-scapes, touches of blue, little things to delight one's home.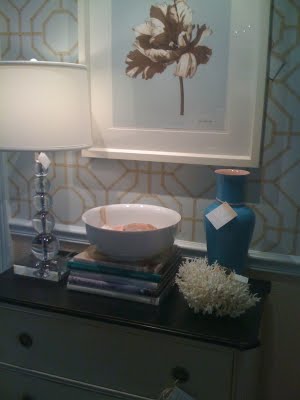 Lamps, bowls, objects, art, furnishings on display to bring home.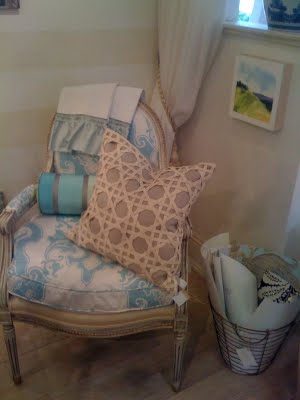 Chairs, pillows, artwork, ceramics, accessories to liven up your home.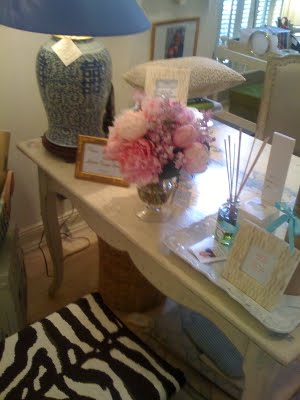 Tonight I will be at the Sandra Morgan Shop in Greenwich for the at home event 6 to 9. Love it if you can make time to stop in. Sandra will be representing my work and I will be there sketching live.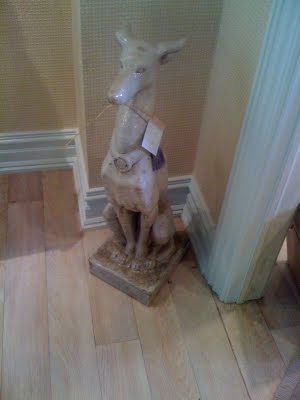 I would love to come home to this, tucked in an entry. No need to walk, nor feed, just admire this elegant and handsome sculpture. He reminds me of Monty.
Sandra's shop is all about designing and creating an artful life. Inspiration aplenty!
I am thrilled to be apart of such a unique shop. Stop in and see my artwork. There will be lots of exciting things to see.