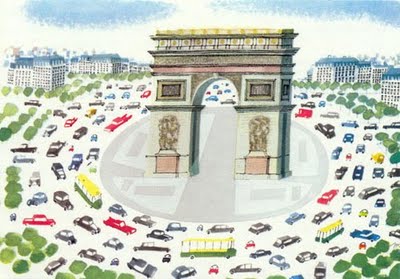 Voila, this is a post dedicated to Stefan of Architect Design and the Heather of Habitually Chic who are in Paris. Wishing them a fabulous time, in French Style.
One of my sons made this when he was in middle school for his French Class and it remind me of Stefan. Perhaps my son will be an Architect.
My other son has a fast flair for fashion, style and music and this photo reminded me of Heather and the way she just exudes style and passion for fashion as well as interiors.
Hope you have a wonderful time in Paris.