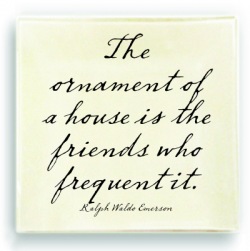 Have you ever thought of your friends as "ornaments" …or… "characters"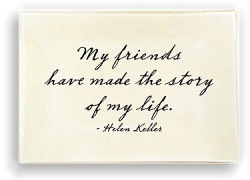 to create the story of your life.
Well think again.
I do think friends make our life sparkle like ornaments and provide for stories full of plots and twists and turns.
I am thankful for each of my friends.
I may not show it often enough.
"A friend in need is a friend indeed."
"Make new friends"
This week I encourage each of you to help a friend in need or make a new friend!
I dedicate this week to old and new friends!