Painting at Bethesda Fountain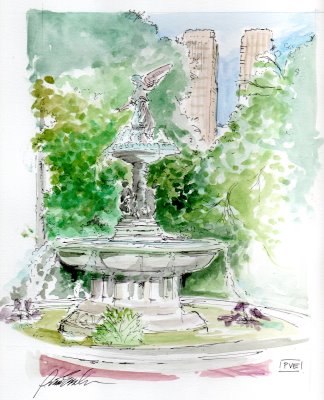 What a thrill to paint in Central Park amongst the many incredibly wonderful painters from near and far. I just wanted to share a snippet of one of my works of art from this morning.
I was so pleased to find a cool spot to enjoy the shade, and to see so many people and dogs out and about. There truly is no place like New York.