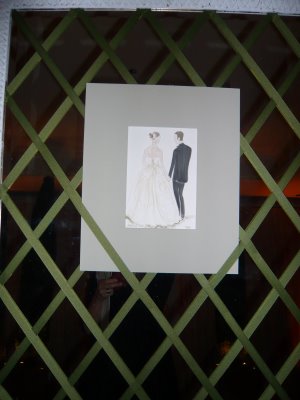 Ladies and Gentleman, "Mr. & Mrs."
pve design artwork on display
One of the most magical transformations at a wedding are that of the bride & groom being announced as "Mr. & Mrs." This lovely young couple stood before me as I sketched deliberate
lines, known as "gesture drawing."  The culmination of all the plans for this day, finally the symbol of husband and wife to become one.  Is there anything else greater than showing the gesture of love.  They were nervous and full of sheer bliss.  I told them, "show your family and friends your genuine love." I present to you the wedding couple full of love, ready for many happily ever after moments.