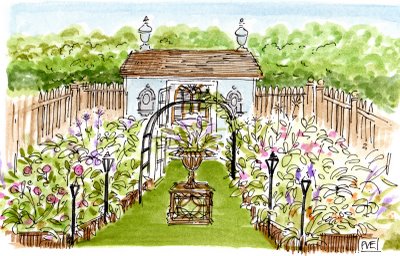 When a garden is open for tour and the invitation is extended, I jump at the opportunity to take great delight in observing plantings and learning about new plant species.  I admire those who have the ability to make a garden from a small space and transform it into something divine.
For example, Michael Devine has a magic touch not only with textiles and decor, but also for the garden.  Will you look at this splendid spot!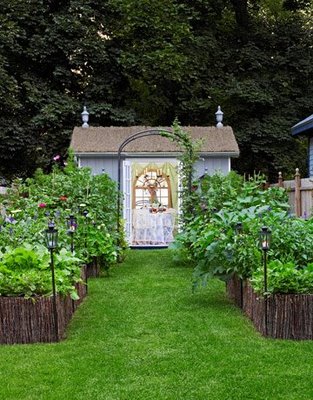 Can you imagine having your morning breakfast out there and then come evening turning it into a torch lit oasis with some sort of dreamy jazz music playing and a bamboo bar set with all the necessities for a summer cocktail soiree.  Just bring the bug spray and light the citronella candles.  Cheers to the summer garden!