Do you have a secret recipe or a particular penchant for creating, baking or making?
I designed these cards for a dear friend who loves to bake treats, not only for humans but for canines as well!  I thought that they would make a nice tag for a treat with space to write the on the back.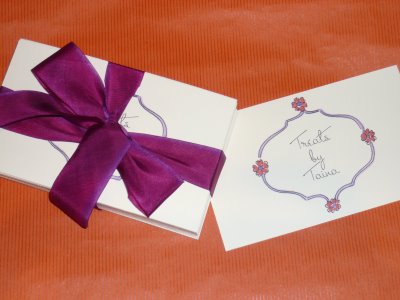 With the help of Heather over at Real Card Studio, she kindly printed these for me.  She keeps a fun blog too.  These were a birthday gift for my friend.  Inspiration can be the key ingredient for establishing an idea or a home based business.  What is your secret for inspiring others to create?