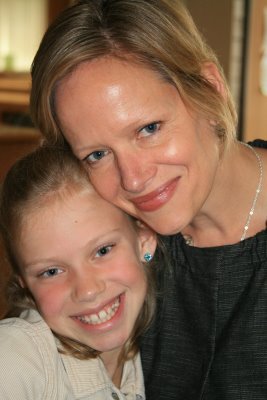 Moving up day, Amelia and I
A moving day for me as my youngest child celebrated her moving up day today.  She will be a 5th grader come fall and I ask myself, "Are you smarter than a 5th grader?"   I did not think that I would be emotional but I was.  June is a time for moving up and on to Summer.  I am full of hope for this class and to see them smiling with confidence shows that they are ready for more.  Are you moving up or anyone around you?
Thank-you Ellen for this wonderful photo.  I shall cherish this moment.