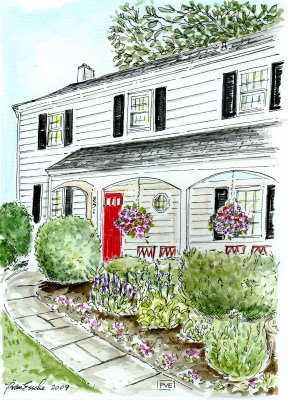 A walkway or a path leading to one's front door has always been a source of intrigue for me.
Paths that have been artfully arranged and one's that are flush with plantings as well as flowering baskets reflect the warmth of a home and it's inhabitants.  I enjoy illustrating many homes for clients for special gifts to commemorate an anniversary or a special day.
Being a homeowner, I know the amount of tender loving care it can take to keep a home and to nurture all things living inside and out.  How do you make an entrance when you walk into a room or up a walkway?