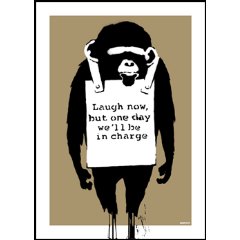 I am laughing and I hope you are too.  I had a lot of laughs yesterday and this morning I noticed a few less wrinkles and a softer heart.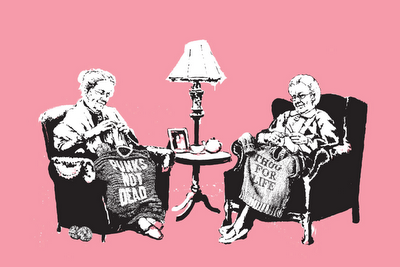 How about these fine ladies knitting and keeping us in stitches, "punks not dead" and "thug for life" – I found this fun work of art, Bansky is an international street artist whose work keeps me in stitches.  
Do you take time to monkey around, time to laugh?
What would your sweater say?  Put a little laugh in your day, now.