William and his dog – portraiture by Elizabeth Belliveau
a girl by – Elizabeth Belliveau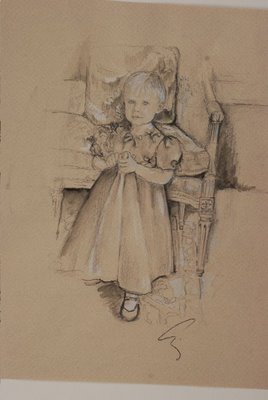 These incredibly lovely portraits were done by my dear friend Elizabeth.  You remember her, the one who photographed me, the one with the amazing eye for capturing beauty.  Well, she also has the ability to capture childhood innocence in a portrait.  Can you imagine commissioning one of these.  I adore them.
She is looking for work

and

would love to hear from you.  Her site will soon be launching.  Just consider me a cheering squad.  I am just so excited, I can hardly wait.  I keep telling her she will have tons of work soon and that she really needs a blog.  
What dost thou think?  Love for you to applaud and then leave a comment.  I will make sure she gets every single one.