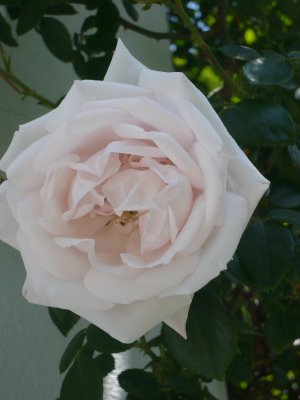 My roses are beginning to bloom.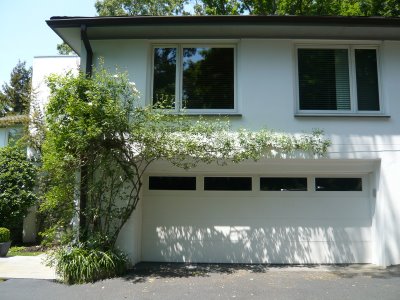 They love to ramble and roll.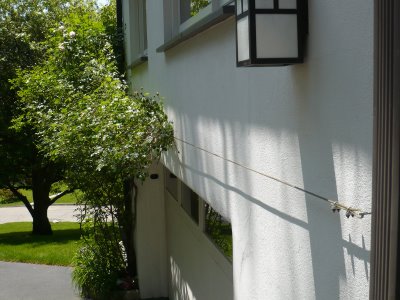 My sweet father-in-law rigged up this suspension wire.
Each Spring, I wait in suspense for my roses.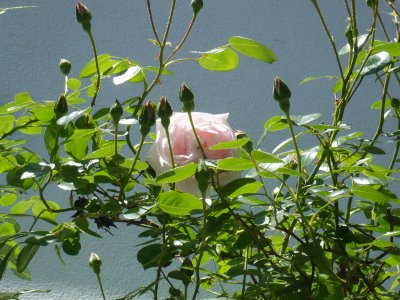 Are you feeling my bliss.  Take time to stop and smell the roses.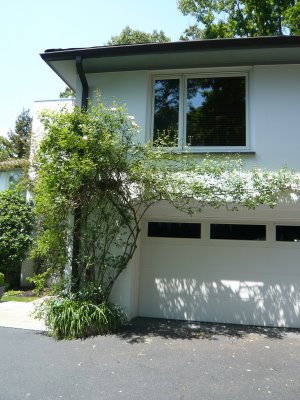 I do each time I pull into my garage.  I also look for the birds in that big nest.
I think they may be Mockingbirds.