sunday shelf – collecting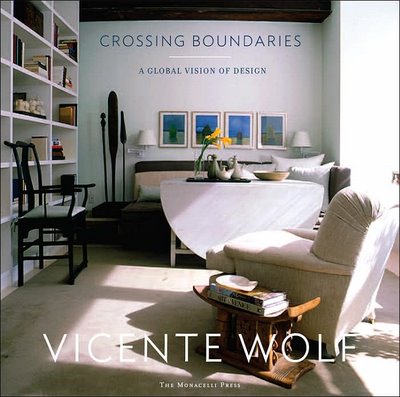 Vicente is a World Class Interior Designer as well as photographer.  The "Trees of Namibia", a photography collection by Vicente Wolf is offered for sale, a "limited edition" of prints per image are available for purchase via All the Best.  In person, the images are bold and beautiful.
Ronda has a way for inspiring many to join the blog arena, as
Vicente
recently began a blog. Meeting Vicente was fabulous, he is gracious, earthy and full of life.  I immediately can see his love of journey and crossing boundaries to collect items for design, learning to see the world in new ways are evident in his books as well as his spirit.  I was delighted to purchase the book, "Crossing Boundaries" and have Vicente sign this for me.  He has a humble, down to earth personality  – he signed, "Patricia, I hope you like the book!"  As an artist, we are fortunate to love what we do, but it is an added bonus when others like what you do.  Needless to say, I love the book.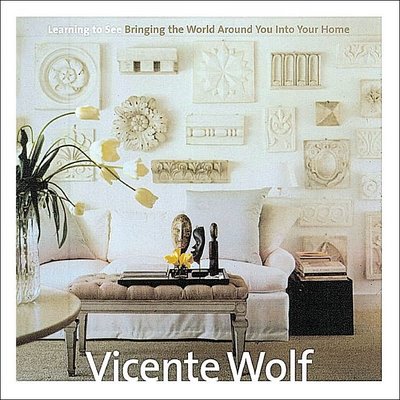 Who have you met recently that inspires you to cross boundaries?  Ronda inspired me to begin a blog and to "love" my illustration.  I give thanks this Sunday to those of you who are on a journey to create, design and inspire others to live an artful life.  It is amazing how we can all learn to see new things every day.  Are you learning to see anything in a new way?  I learned to spell "Vicente" as well.  To learn to see and to spell are all part of a journey for me.