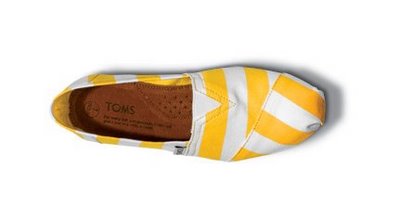 There is a direct correlation between playing footsie which goes straight to the heart of one's soul.  By now everybody is a friend of
Toms Shoes
, right?  What could be better than buying a pair of shoes knowing that there are "tootsies", getting a pair on me. 
(For each pair purchased, TOMS donates a pair to a child in need.)   Toms began in 2006.
Just look how happy this child is with new striped shoes! 🙂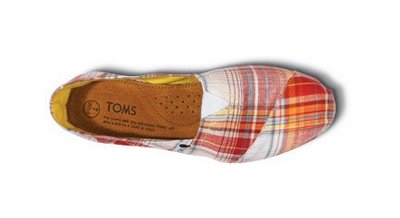 I have been known to fall head over heels for plaid!   I have a white linen dress and a sweet head scarf, now these little lovelies would be perfect for a picnic or an "amble" into town.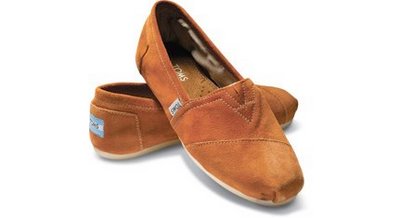 Now we are talking,
smooth suede
, in a lovely tangerine color…how sweet with jeans and tees.
Do you know Tom, have you ever played footsie with these shoes?  C'mon fess up and tell us what shoes are playing with you and your tootsies?