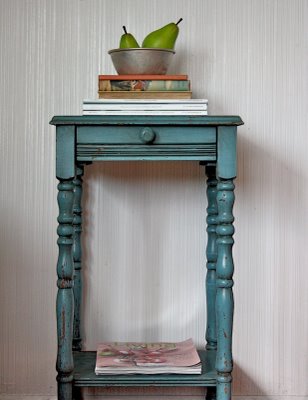 Just could not help myself.  I just love this "one night-stand" that belongs to
Summer
.  
How would you like to be named after a warm and sunny season?  If you want to fall in love, feel like a camp counselor or be inspired to drum up a list of some happy things – then she is your go to gal.  She sent me this photo of one of her favorite things and I love the metal bowl on top with those pretty pears, looks like it was just pulled out of the fridge.  (My fridge died on Mother's day!) 
Give a shout out to Summer today where she loves to play show and tell –
right
here
.  Trust me, you will love what she shows and tells all about.
Give this gal a little praise or a little
Summer
love!