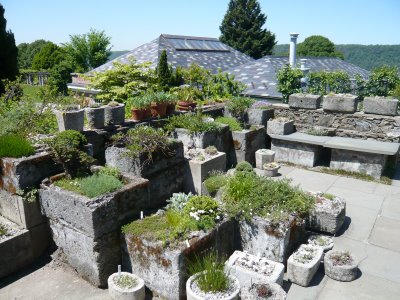 I could hardly contain myself over the incredible stone pots at Wave Hill.
I love square pots.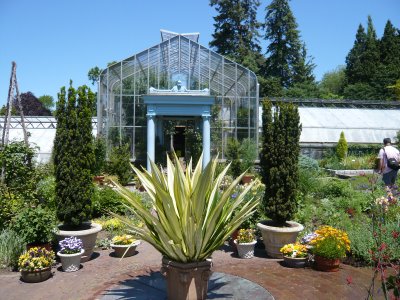 A round pot, or octagonal pot placed in the center of a courtyard adds a formal element to an entrance.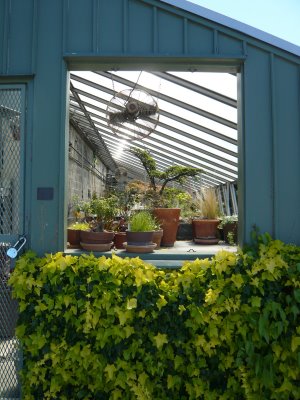 A pad locked potting shed looks inviting.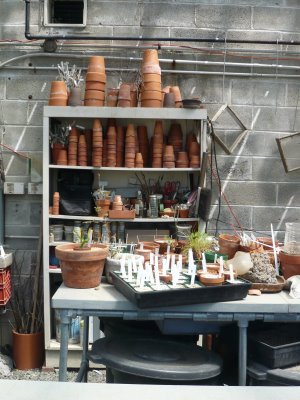 A potting table to work from and a shelf to stock pots.
What kind of containers do you like to fill?