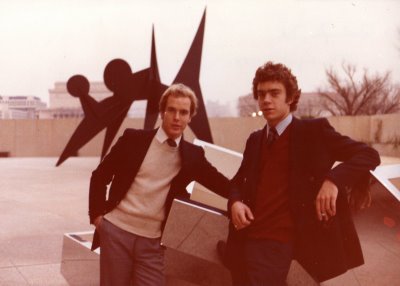 "
Friendship's the wine of life"  (Edward Young – Night Thoughts)
Today is a special day.  I came across this photo of (my guy on the right) and Prince Albert (on the left.)  They were in college when this photo was taken.  My how time flies when you are having fun.
Last Summer we were in France for a celebration and had the pleasure of touring a Champagne Cave for a tour where we learned about what goes in to making a bottle of champagne.  It is the turning of the bottle over time that creates the bubbles.  Just like our life, it is the turning of years or the rite of passage that we find "sparkle" in our life.  
"Happy Birthday Dad" – We wish you a day full of love and kisses! (your children)
Simple joys multiply to make life richer, fuller and add meaning to our years.  A kiss, a smile, a call from a friend, a kind and gentle touch to remind us of just how precious time is.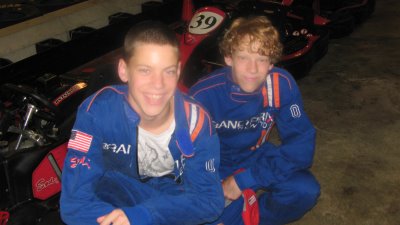 "The Grande-Prix Racers" making a pit stop to wish you a "Happy Birthday Dad!" (your sons)
The years go fast, so we must remember to slow down, to enjoy the ride and the thrill of each day.  Today, I wish my Prince of a guy a day full of slowing down, and stopping to enjoy the time of his life.  Fifty is a magical number and I wish you the love of family, friends and good times.
Leave a Birthday wish for my Prince of a guy.