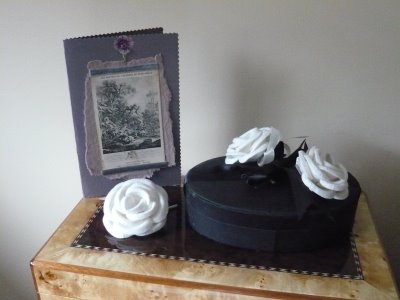 "A truly elegant taste is generally accompanied with excellency of heart."
                                                                                       Henry Fielding
A package arrived, one full heart and of good taste, a feast for the eyes.  Creamy flowers to pin on a hat or a lapel, a black silk box tied with a satin ribbon and inside a paper-weight to artfully display on my desk. A hand made card, full of heart.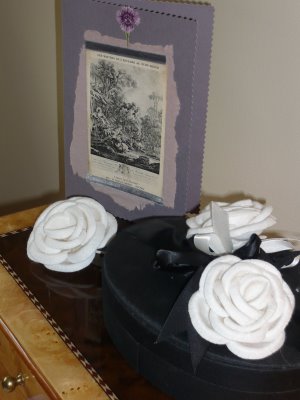 Gifts from the heart from little Augury
I cannot exactly remember when my obsession with "taste" entered my realm of being.  I do however remember being fascinated with those who exuded good taste.  My quest began at a young age to learn about what connotes having good taste.  Creating a life of good taste, wearing a strand of pearls, a satin ribbon, using fine china, linens, sterling all conjure up images of honoring good taste.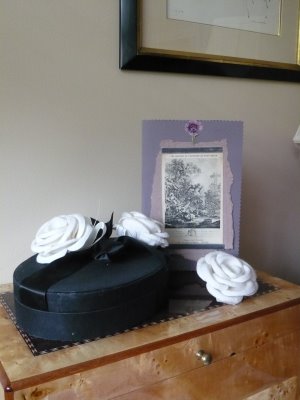 What are some things that bring good taste to your life?  Are you a tastemaker or are there certain people who surround you emulate a taste for finer things.  Do you look to them to share a certain savoir-faire, a vivre for easy elegance?  What are some things that touch your heart, and cause you to elevate your elegant self?