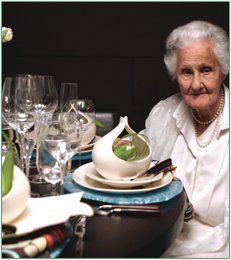 Eva Zeisel with her designs
How proud one must feel to have designed something that stands the test of time, in a sleek and saucy way.  Eva said, "I do curves, because I am bit curvy."
I stand in awe of Eva Zeisel and her modern designs in porcelain.  The above photograph, I snapped while at the Moma in New York.  Is it not the best soup bowl?  I love it.  The designs are part of the classic Century collection found at Crate and Barrel.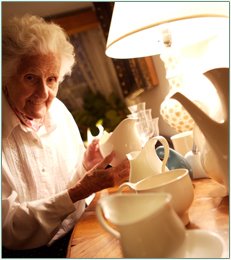 I love designs that have that "ahead of her time" feel.  I have always admired her as a designer and that her designs have stood the test of time.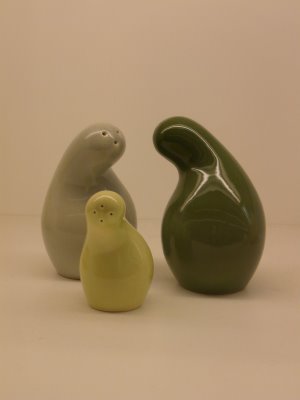 I love the simple lines, the sleek modern timeless shapes of these shakers. 
A sprinkle of salt or a dash of pepper.  Do you have any of Eva Zeisel designs?