Royal Poverty, "Grey Gardens"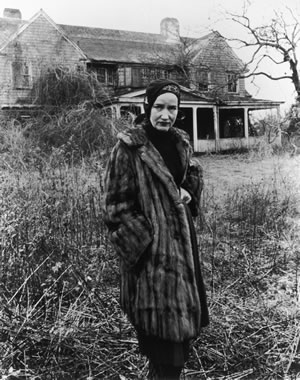 Tonight, at 8 PM, HBO will show "Grey Gardens" and I know many of you cannot wait to see the sets, and the acting of Jessica Lange and Drew Barrymore.  As much as I am fascinated by Big and Little Edie, I know a huge part of me wishes that there would have been some sort of rescue remedy for them, but then again, these are the things that make stories, and even movies.  
Life is so precious for each and every one of us and I shudder to think that they could not have been helped.  American Royals, mother and daughter, living in East Hampton, in isolation, in total squalor, with all those cats.  I know of so many people with stories of neighbors living life in very much a similar fashion and being content.  It seems that there is little that can provide the service to help these people.  Many choose this life, but then again, many are mentally ill and truly need help yet often their own family cannot intervene or provide the strength to care.
Will you be watching?  Does anyone living near you live like that?  Have you tried to help them?  Does social services know?  Do they care?  Are they utterly happy sleeping in fur?