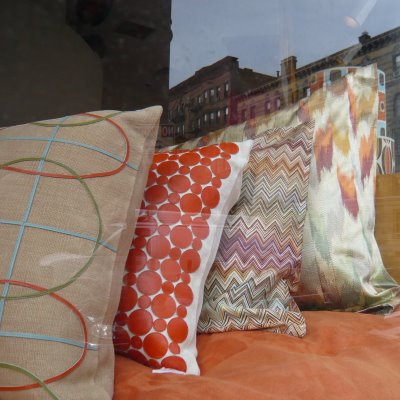 Spotted these pillows in the city the other day.
Suddenly – I feel inspired to add a few to my home.  
Just love the mix of fabrics, and play of patterns.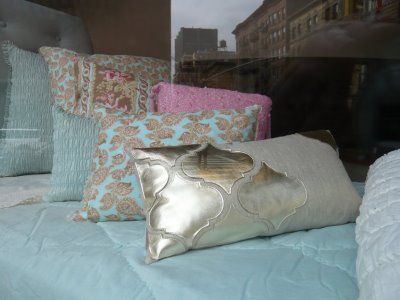 Metallic leather shapes stitched on a linen pillow shine brightly.  
Again, the mix of fabrics seemed to call me out to come up and take a gander.
How about a pillow fight with these or some pillow talk?