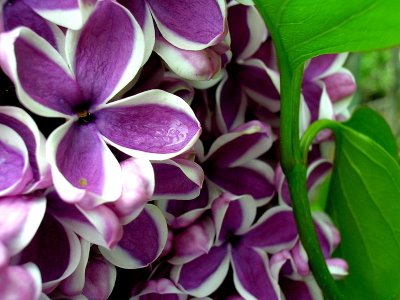 One of my favorite flowers are lilacs along with the heady aroma.  I adore the shade of lilac and spotted this room at the Kips Bay show.  The color is sumptuous, serene, and an oasis of "lilac" calm.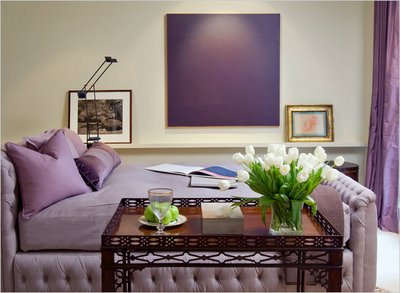 photo from New York Times
Imagine curling up here with a good book, a cup of tea.  Just look at those silk taffeta curtains and the tufted day bed.  It is an art to use many various shades and textiles in one hue which always exudes an effortless sophistication.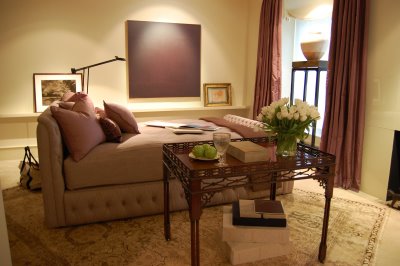 photo from Habitually Chic blog  (note the colors are more mauve like this!)
This photo was added after the comment came in from "Things that Inspire" and true, the color is more like this, more of a vintage rose or mauve hue.
How about you, do you have a favorite flower that would inspire you to design a sophisticated palette in one corner or one vase?