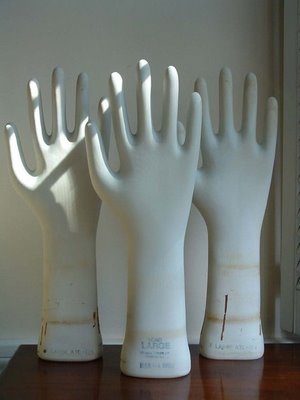 etsy – blue belle bazaar
Firstly, thanks for all your sincere comments yesterday in regard to my new blog layout.  I shall reveal the final soon so please stay tuned.  In the meantime, how fun would these glove models be all throughout the year – to lend a hand or to give yourself a much needed pat on the back for a job well done.
Just imagine how much faster things would go around here if I had one more hand.