fab (good) friday – spring fever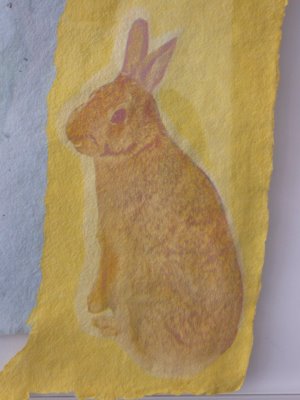 A quick hop into the city for a visit to the Moma. 
A sweet bunny on paper hops into my heart.
Paper on display.   Artfully folded and hung for thoughtful introspection.
A visual display of energy, youth, vitality.  
Everyone seemed to be out enjoying the Spring.
Denim.  Cell phone.  Friends. Check.
Spring blossoms showing off in the midst of concrete and metal.
Spring fever is in the air and on the wall this good friday.
Do you have spring fever?