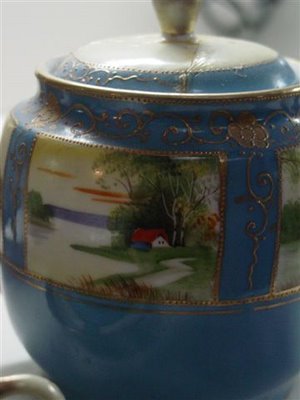 sister Lizzie's tea pot, perhaps she will paint this for us one day
I love my sister's tea pot.  She inherited this magical pot from our Great
Aunt Louise 
who had a collection of "strong and stout" things to enjoy the art of tea.
I enjoyed a cup of tea with friends last Sunday and they introduced me to a
fabulous site
full of the most intoxicating teas.   Currently the Art of Tea is having a "economic stimulus package" 20% off all great tea til April 30th.   Take time to enjoy a cup of tea (on sale).  
Tea is an art, all the more reason to pour me a cup.