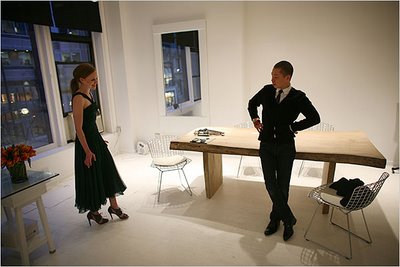 Fashion Designer, Jason Wu with model, from The NY Times
Jason Wu, the 26 year old fashion designer has wooed me over with his creations.  Suddenly, I feel invigorated by his designs and his fresh face too.  How thrilling for this young man to have been chosen to design the First Lady's dress for her first dance.   For the first time in years, I have drug out my old sewing machine in hopes of creating a wooable and wearable garment.
Many years ago, I would stay up all night just to make something that I saw, so that I could wear it the next day.  A feeling of being so excited to make something, that I could not sleep and not even feel the least bit tired the next day.  What has wooed you lately?