From there to here.  A moving day booklet.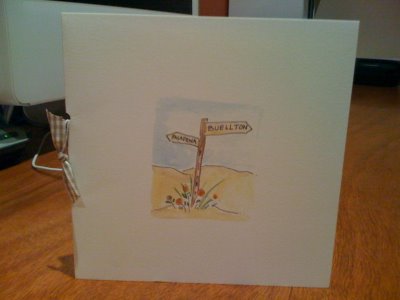 I was moved me to tears when I  opened an envelope with a "we have moved" change of address card in the mailbox just the other day.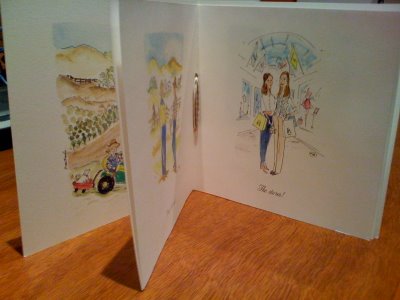 I had done the artwork and sent it off knowing that it would be used for this, however, when it arrived, I was so touched at how beautifully it had been executed.   A little illustrated story, based on the "green acres" is the life for me,  so cleverly composed by my client.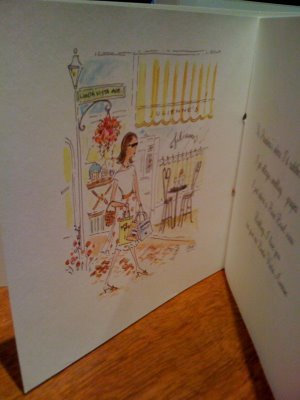 The printing, the paper the layout and the little gingham ribbon that tied it all together touched me.  I felt so proud of this, of the entire little package of love.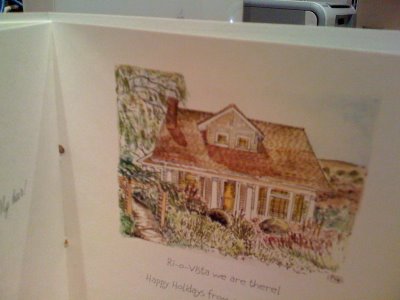 The last page is one of my favorite drawings, this lovely home sweet home.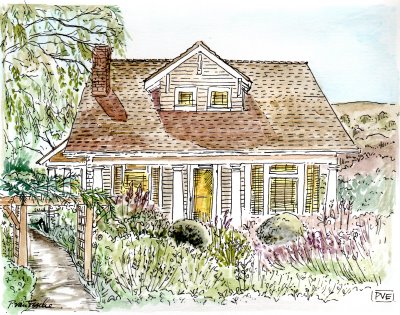 Can you feel the love of a new address in the countryside?   I was truly moved to tears.