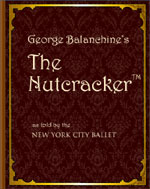 Yesterday we had the excellent fortune of attending "The Nutcracker" at Lincoln Center.  One of my favorite dances of all times.  I adore the music, the set, the costumes and the dancers who dedicate themselves to dance.  


We awoke to snow falling and it continued to fall in this dance which was magical.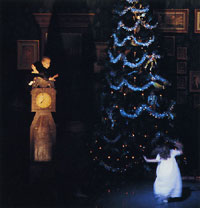 Uncle Drosselmeir is atop the clock casting shadows that frighten poor Maria (or Clara) as I remember from seeing this as a child.  The Christmas tree that grows is also a magic moment.

My favorite scene are these elegant children at the "party scene", making merry mischief.
A dear friend has two sons that are dancing and we were able to see them on stage.  It is a tremendous feat to make the cast of the Nutcracker as well as perform many shows a during the month of December.  I commend the parents who dedicate themselves to providing such and enriching cultural experience in any of the arts.
What are some performances that make your holidays merry and bright?