greetings of comfort & joy
One of the simplest ways to spread cheer during the holidays is to send a greeting to show those near and far that you are thinking of them.  With each Christmas greeting that I draw, write and receive – it is a small way to spread good tidings of comfort and joy.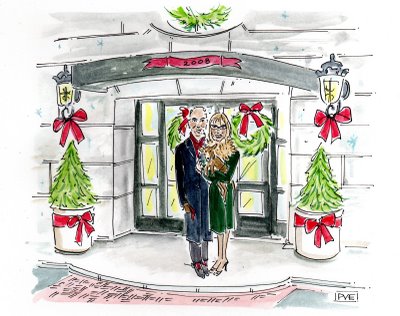 Proudly, this card is displayed on New York Social Diary!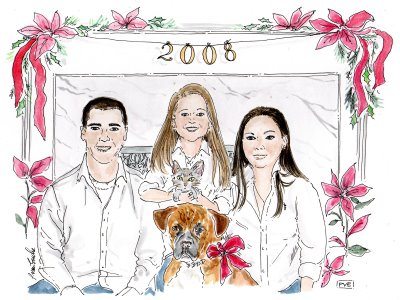 All creatures, great and small, in front of the mantle for a holiday card illustrated for a delightful client.  Thank-you!
Greetings to each of you – near and far.