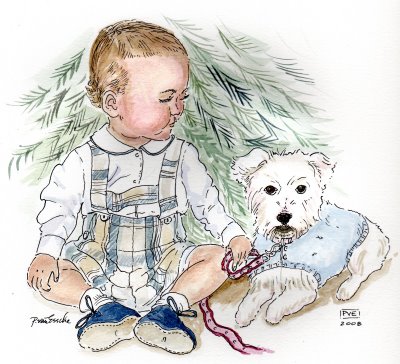 The holiday season truly is a time for all to embrace their inner child and enjoy the wonders of the season.  Children along with pets are miracles.  The love they bring is so innocent and pure.
The above wee lad and lassie are going to grace a special holiday card and surely spread the joy of the season.  
What are your favorite memories of the season that release childlike qualities in you?