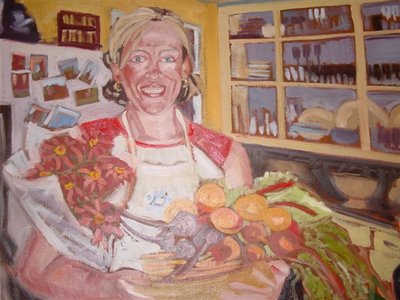 Painting by my sister Liz Coomes
"The Queen of Seattle"
I have been after my sister to "start her blog" and she would say, "I will"- when I am ready. At last, she got the "will power" and joined the fun over
here
.   I am thrilled to share with you her talents as well as her ability to always look for the light. She radiates such a positive energy and always looks to share her love of paint as well as joy for life with others. 
As my eldest sister, we have so enjoyed one another's company for many years. She dedicates her life to many a cause and she provided such support when my son came home from the hospital back in September, as did many others.  She actually drove "by herself" from Kentucky to and from, now if that is not will power then what is?   Her willingness to help, to be there, to always spread such cheer is infectious all in the midst of her own family dramas.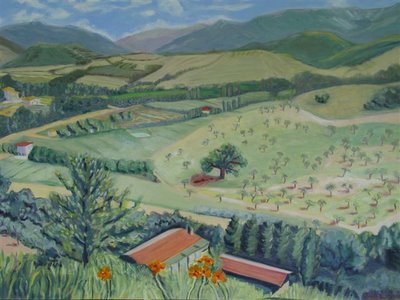 Landscape painting by Liz Coomes
We always enjoy comparing notes about our family, the many splendid gifts that our Mother shared along with talented Aunts.  At an early age, we baked, sewed, crafted, made, did and were never ever bored.  We still scratch our heads at how our Mother raised seven of us to find passion in doing a variety of things, dancing, sports, art, music etc.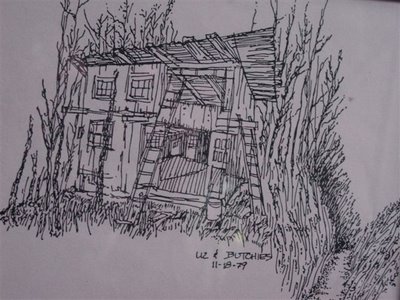 p
ve design of the "love shack" – illustrated for my sister and her husband circa 79