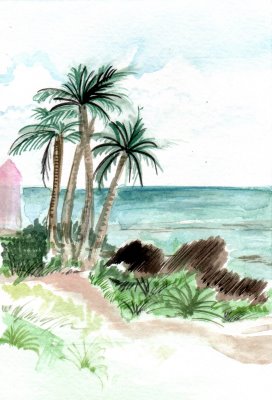 Pink sand reminds me to think happy thoughts and to remember a special "Mother-Daughter" trip to Bermuda.  At the time I was expecting my third child and my Mom was going to be a Grandmother for the 11th time.   While we were there, I painted these scenes on the beach.
I always travel with paper and my paints to make my own postcards.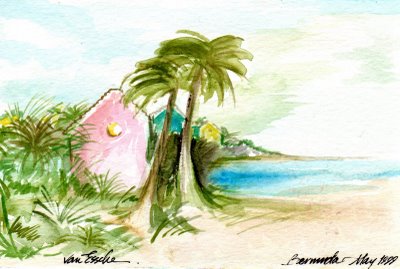 Pink is a color that stands for beauty, grace and goodness.  Try wearing a little pink or painting something pink and see how it brings hope to your life.  Surround yourself with pink.  Think of all the things your own that are pink and feel your spirits lifted!