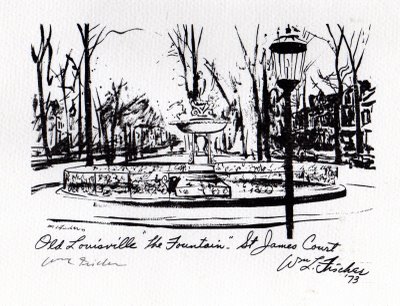 illustration of St. James Court in Old louisville, Fischer 1973
Black and white has always appealed to me for many reasons;  the quality of the line, the positive negative use of space and the simplicity that subjects are captured in a relatively quick and timeless fashion.  Attending art fairs has always appealed to me too.  As a teen, an annual pilgrimage to the "St. James" Art Fair, in Louisville, Kentucky where I would see a variety of hand crafted items from paintings, macrame, stained glass, beaded necklaces, and pottery. Could you tell it was the 70's.   A flood of memories of those days of how impressed I was with artists and their ability to express themselves in art.   I always knew that is why I wanted to become an artist.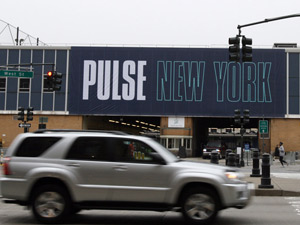 I still love to attend art fairs and am in awe of the way that art fairs have their finger on the
pulse
of introducing new artists.  Artists are always seeking ways to be noticed and to more importantly sell their work.  An Art Fair is a wonderful venue for showing work and for meeting other artists.  Do you attend Art Fairs?  Tell us what you saw and if you made any purchases.