We were both in a hurry and it was a bad connection.  Darn cell phone.  It was my mistake.  I had asked a reliable source for a nice spot to stay and she said "
breathe in
" and I thought she said "breeze inn" and that was that.  I booked a very different spot for what we thought would be a nice weekend get-away and instead it was not.  
We should have stayed at "
here
."
When you see the site, it is so inviting and so refreshing too.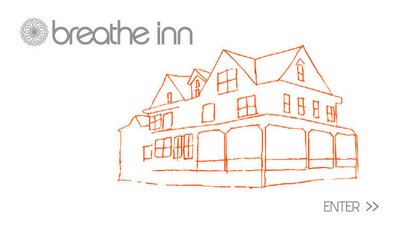 If I were an inn keeper, I would have fresh flowers, fruit, the whitest towels and artfully inspired rooms with beautiful art and books.  I would provide spots to relax and healthy cuisine.  It would be just like this one.  I would illustrate my Inn like this one too.
Care to share, what do you do if you arrive and realize that the place is really not commensurate with the web-site.  Do you stay or do you go?    
I shall take this as a reminder to slow down and to breathe in.  Next time we will stay at the Breathe Inn.