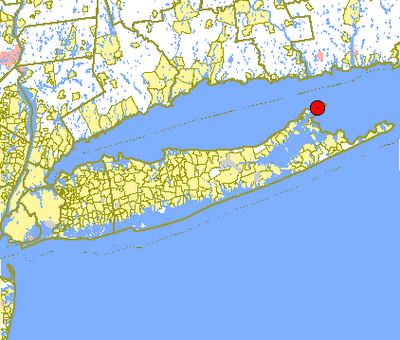 The Mr. and I are off for a weekend of fun and frolic (sans the children)  We are heading to the North Fork of Long Island, to Orient Point to attend a grown-up birthday party.    Much of the area was potato fields.  Now it is vineyards, beach, charm and yes a few potato fields still exist.

The views are wonderful, the smells are salty and the air is plenty.  We hope to have dinner one night at here.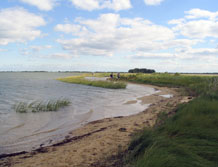 Hope to take a walk here and to dip our toes in the water.
We are staying at at B & B, and most of them are quaint, like this idyllic spot.
Nothing showy, just simple.  Hope it looks like this
Porches, rockers and green grass.  Blue water.  Fresh fish, potatoes and hopefully not too much traffic on the North Fork.  Happy Weekend.