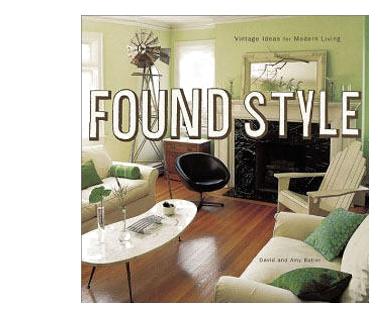 Look at what I found for only $1.00 at a Antique Fair while we were at the North Fork last weekend.  I am loving this book, chock full of inspirational vintage ideas for modern living.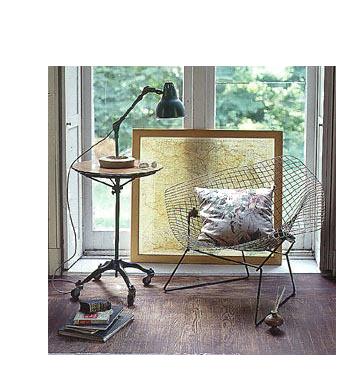 image from inside "Found Style"
Over the years, I have found many items to create my space and this book, "
Found Style" – 
immediately spoke to me and gives some guidelines to follow as you like,
1.  Use restraint with the objects of desire.
3.  Create a keynote. (or one focus, be it a wall of portraits, or the color of the room)
4.  Buy pieces with a purpose.
5.  Don't fret.  (allow yourself time and energy to let your look happen – great advice!)
I looked closely and yes folks, none other than the dynamic duo of David and Amy Butler who own and operate
Art of the Midwest
, a design studio in the small town of Granville, Ohio.  I really love the logo.  I also am a fan of Amy Butler and really love her textile designs.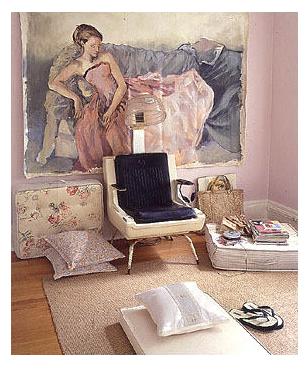 image from inside "Found Style"
Look at this lovely girlie portrait, the palest shade of pink hangs as the keynote, with a neutral stage of seagrass and a hip chair to sit and peruse some books or the next best thing, the floor and a soft pillow.  Style is truly where you find it and not something that can easily happen too fast.
One must let their own style evolve over time and find it along the way.  How have your found your style?  Care to leave a comment, please share.