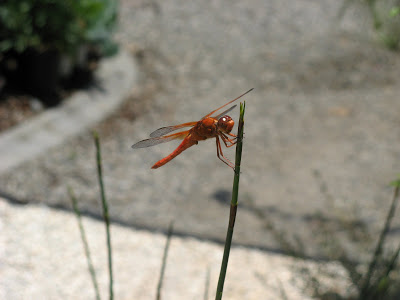 Summer dragonflies all aglow and orange, the above photo was sent to me by Fifi Flowers-after she saw my dragonfly painting below.  I thought I would post it so that you could see how amazing they truly are in reality!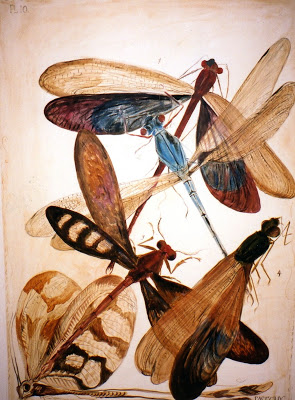 Years ago, I hand painted these dragonflies in a Victorian Kitchen.  I still love these every time I see them.  The wall that I painted them on is an angled wall that is under the stairs, so it was sort of like painting on a ceiling.  My neck was a little soar days after but it is so worth it to see that they still are in flight.  My client gave me an old french postcard for inspiration.  I have also been fascinated with insects, butterflies and bees.  Beauty for me takes flight in nature.
What is your favorite insect?