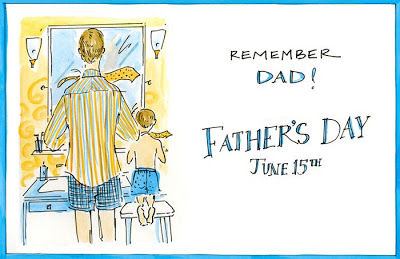 Yes, it is that time of year, time to remember Dad!  Father's Day is this Sunday, always the third Sunday in June since 1910.  What do you have planned for your Father, or your husband? 
 I love preparing a fun day here for the Father of my children.  We always make him some "cool" cards and do something nice for him!  Take time to prepare a fun Father's day, because, if you have a son or daughter, you will want them to learn the importance of the tradition of honoring Dad!  Someday they may be a Father or be a really great Uncle.  
Like Father, Like Son or Like Daughter.
We all learn by example!