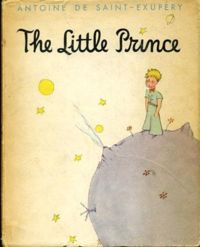 The Little Prince is one of my favorite books.  Not only am I inspired by this story  but I am always amazed that this book pulls rank, right behind the "Bible" and "Gone with the Wind."  Antoine de Saint Exupery the author and illustrator not only has a way with illustrations, but the words also are enlightening.  The book was published in many languages and this is one of my favorite lines;
"It is only with heart that one can see rightly; what is essential is invisible to the eye"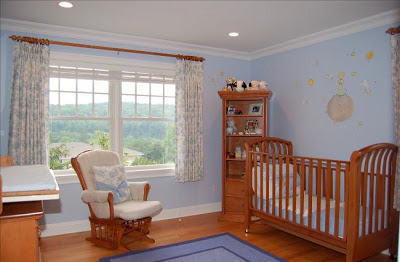 I painted this nursery for a little prince inspired by the book "Le Petit Prince."  I apologize that the photo does not show my decorative painting up close.  Little stars were hand painted around the room for this little prince who has a heart of gold.
This book is a perfect gift for all little boys as well as girls searching for their "Le Petit Prince."
It is a perfect start to a royal library of classics.