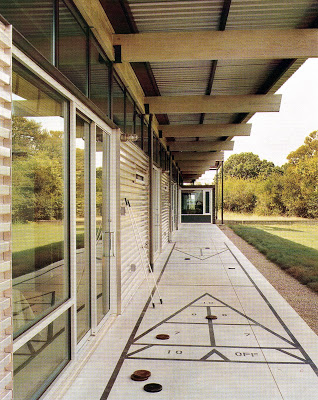 My parents had a shuffle-board game in the back-yard which looked like this photo, well the game did.  This is a "tear sheet" that I had saved because I love the house and of course the setting.  It certainly looks like a spot where all the kids would want to play.  As a parent, I quite like having kids around playing fun games or sharing healthy food.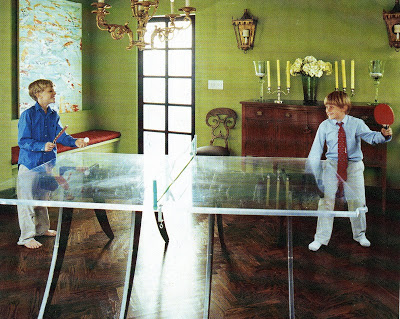 My idea of a great friday is one of fun & games to end a busy week.  I have saved this "tear sheet" from a decorating magazine with this lucite top table which doubles as a ping-pong table.  What a fun thing to come home to after a long day at school or the office.  I imagine that this could work if you live in the city and you do not have a garage or a game room to store a ping-pong table.  Our ping-pong table is in the garage.  It is a great way to stay in shape.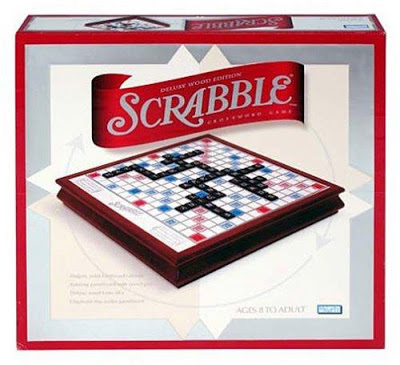 On rainy fridays, expand your mind and play a game of Scrabble.  Your turn.  I have always loved the smooth pieces.  Our Scrabble game has a lazy-susan base so all players have the right to view straight and not have to strain their neck.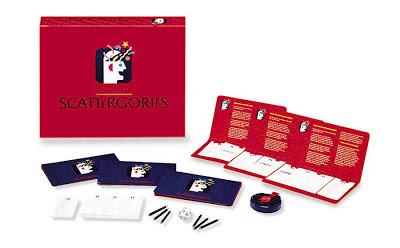 Another game we recently have enjoyed playing is "Scattergories."  Take time to have some fun & games and remember it is so not about winning!  Monopoly is fun too, we call it Marathon Monopoly.  We know who always wants to be the banker!
Some people just wanna have all the fun!