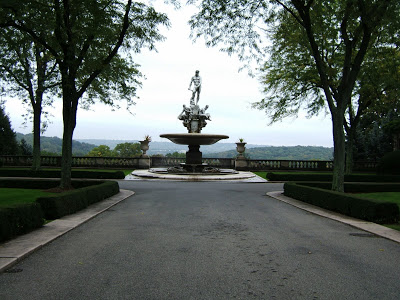 Living nearby makes it very easy for frequent visits to this incredible fountain located near Tarrytown, New York on the grounds of "Kykuit" a Historic Home part of the Hudson Valley.
This grand estate of the Rockefellers, a philanthropic family of all time will take you back to a time of the American Dream.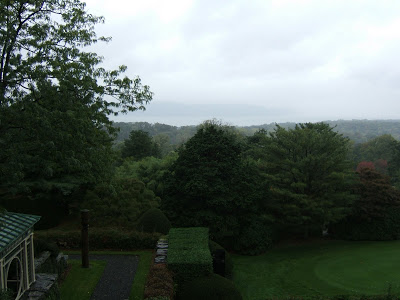 The name Kykuit is a dutch word, meaning birds eye view.  Perched high up on a hill, nestled above the Hudson River in Pocantico Hills is a breathtaking vista.  On this day that I went, it was overcast but ethereal.  The garden is well appointed and cared for with statues placed carefully as though they have always been there.  It was  Nelson Rockefeller who had a knack for placement, only fitting since his mother Abby Aldrich Rockefeller founded the Museum of Modern Art, MOMA, in New York City.  Clearly she was a woman of strength and vision to amass a collection of modern art.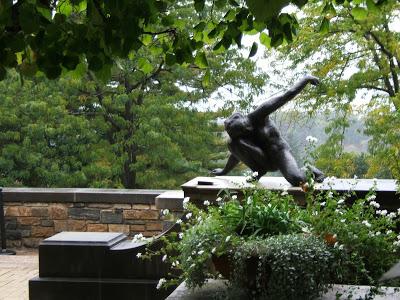 There is a garden tour or a tour inside this amazing home also well stocked with Art and History.  Next time you are in my neighborhood, I would be happy to take you.  This bird is a frequent visitor as the view, the intrigue of that era, and that fountain of youth add years to my day and make anything seem possible.