My children crouch in the back seat as I jump out, to lift my latest piece "from the trash" to simply liven up with a fresh coat of paint.  Here are some ideas to get you thinking about that old dark and drab hunk of wood.  I'm not saying that you should paint the 18th century mahogany antique, but an item that has seen better days will certainly benefit from a little paint.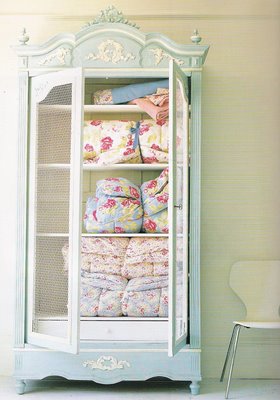 Yes, a bucket of paint, a brush and a space prepared to paint your item is all you need. Transform something old, into something blue.  This cupboard is from Cath Kidston.  I love the way she uses it to store linens, but it would be a great spot for china, books, or even art supplies.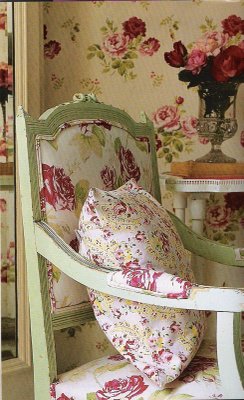 Flowers for mother's day, and a chair for her too.  Paint a chair a gorgeous green, add some romance with flowers or your favorite fabric to add new life.

Black and white is always right, this chest was updated with a graphic white line and take note of the knobs.  This photo was posted over at Elements of Style.  My kinda style.  Fresh, clean, easy and sharp.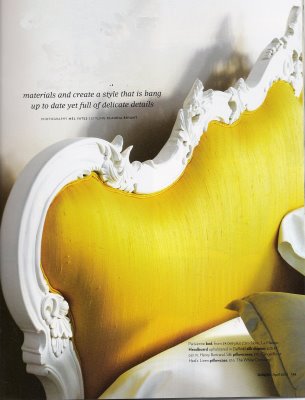 A fresh coat of white paint to me is like icing on the cake.  Paint adds a layer of freshness and the headboard in this sunny yellow shantung.  Waking up to this would add a ray of sunshine even on the gloomiest of days!  
Be sure to take before and afters of your trash to treasures.  See if anyone even notices, it is after all only paint and quite rewarding to say that you did it yourself.  I will be posting some tips for you on painting made easy and painless.